---
Where and how to spend money on hockey equipment is not always an easy decision to make. Each year the top Bauer, CCM, Easton, and Reebok equipment gets more and more expensive. If you are struggling to figure out where to spend the dinero, follow these 5 quick tips.:
1. Skates: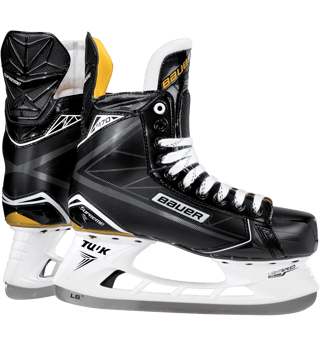 They may be the most expensive part of your eqiuipment arsenal, but they are also the most important to your speed, and worth saving your pennies for. In order to save money on the best skates, buy the top model of the previous year. For example, instead of buying the Vapor 1X, buy the Vapor APX 2. And generally the top model is not much different than the boot a step down from top. For example, instead of buying the Vapor APX 2, buy the Vapor X 100.
2. Sticks:
Apply the same rule of thumb to skates as you do with sticks. It is worth spending your money on the top model of each brand, but buy the previous years model, and generally you save more money buying it in bulk so ask if you can get a discount of buying two or three sticks together. If you buy the model down from the top, I have found it doesn't hold as true as it does with skates, but purchasing the stick of your choosing is mostly about feel. If the model down is a good feel then go with your gut, and save some money.
3. Helmet: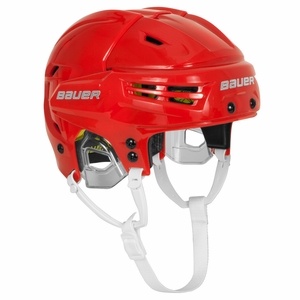 The game is faster than ever, making you more and more suceptible to concussionS. If you get nothing else from this it would be to SPEND MONEY ON A GOOD HELMET. The Bauer Re-Akt helmet would be a great choice to protect your dome piece from unwanted headaches.
4. Hockey Off-Ice Essentials: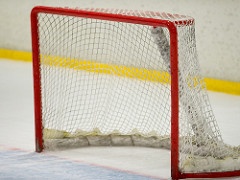 This is often not a part of your hockey gear that you think would be a priority, but in my experience having a weighted ball, at least one-hundred hockey pucks, and a hockey net will allow you to work on your game even when you are not on the ice. The most expensive piece of equipment is undoubedly be the hockey net. To get the best bang for your buck check out craigslist for hockey nets. You may not have instant success, but keep browsing and plugging away and you will find a quality net that works for you.
In conclusion... hockey is an expensive sport, but if you follow the above tips, not only will you save money, but you will have the tools you need to optimize your game.